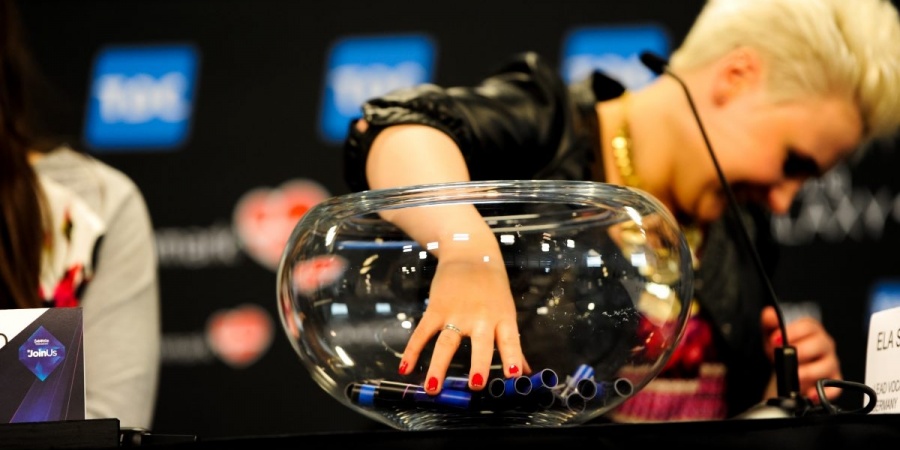 STOCKHOLM 2016
Eurovision 2016: Draw for the running order in the Grand Final
See the result of the draw for the Grand Final of Eurovision Song Contest 2016. The draw determines in which part of the Grand Final each country will participate in
Shortly after each of the Semi-finals ended, the producer of this years Eurovision, the Swedish broadcaster SVT, and EBU made a draw to decide in which part of the Grand Final each of the countries from the Semi-finals will participate in. It has already been decided via draw that Sweden will perform as number 9 in the Grand Final.
The last three years the producers of the shows decided the running order based on an allocation draw. The final running order will be decided shortly by the producer and broadcaster, SVT, and approved by EBU
Eurovision Song Contest 2016
The 61st Eurovision Song Contest takes place on 10, 12 and 14 May 2016. The contest is hosted by Stockholm, Sweden, and produced by the Swedish broadcaster SVT.
Place: Globen Arena, Stockholm, Sweden
Participants: 42
Semi-final 1: Took place on 10 May 2016 with 18 participants. The 10 songs with highest points advanced to the Grand Final
Semi-final 2: Takes place on 12 May 2016 with 18 participants. The 10 songs with highest points advances to the Grand Final
Grand Final: Takes place on 14 May 2016 with 26 participants; Sweden (host), Big-5 (Germany, Spain, France, Italy and United Kingdom), 10 best from Semi-Final 1, 10 best from Semi-Final 2