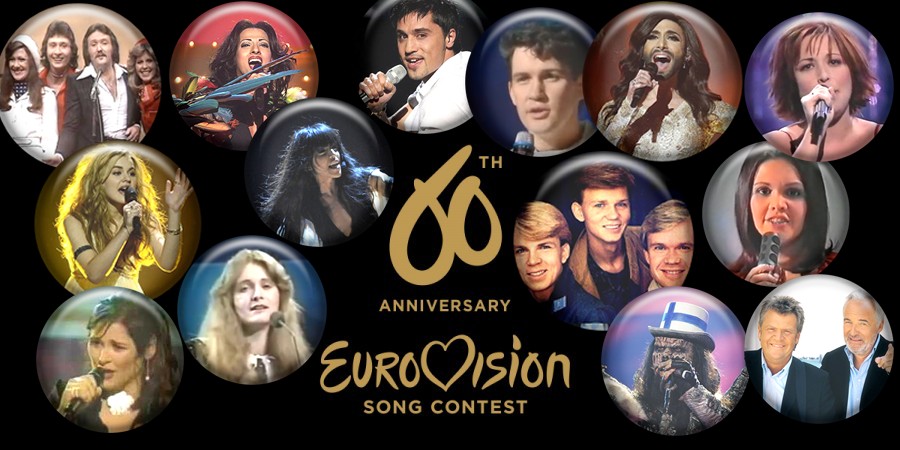 60
Eurovision's Greatest Hits: All the songs
All the acts for the 60th Anniversary Show "Eurovision's Greatest Hits" has been revealed. The show will be recorded in London 31 March 2015 and broadcasted in 19 countries afterwards
The acts for Eurovision's Greatest Hits
The show will be recorded in London's Eventim Apollo Hammersmith on Tuesday 31 March, and will be broadcasted on different dates (around or after Easter) in 19 countries.
Eurovision's Greatest Hits Broadcasting
Australia (SBS)
Austria (ORF)
Belgium (VRT & RTBF)
Bulgaria (BNT)
Denmark (DR)
Finland (YLE)
France (France 2)
Greece (NERIT)
Iceland (RÚV)
Ireland (RTÉ)
Israel (IBA)
Norway (NRK)
Portugal (RTP)
Romania (TVR)
Russia (C1R)
San Marino (SMRTV)
Slovenia (RTVSLO)
Sweden (SVT)
Switzerland (SRF)
Spain (RTVE)
United Kingdom (BBC)
Hosts: Petra Mede and Graham Norton
The anniversary show will be hosted by Petra Mede (Sweden) and Graham Norton (United Kingdom). Petra Mede hosted the Eurovision Song Contest 2013 in Malmö, where she did an amaxing job. She was the sole host (except from Eric Saade in the Green Room). Graham Norton is a comic presenter, well known for commentating Eurovision Song Contest for British BBC since 2009.
Tickets for Eurovision's Greatest Hits
Tickets for Eurovision's Greatest Hits is on sale from today from eurovision.tv and on BBC's Eurovision website.