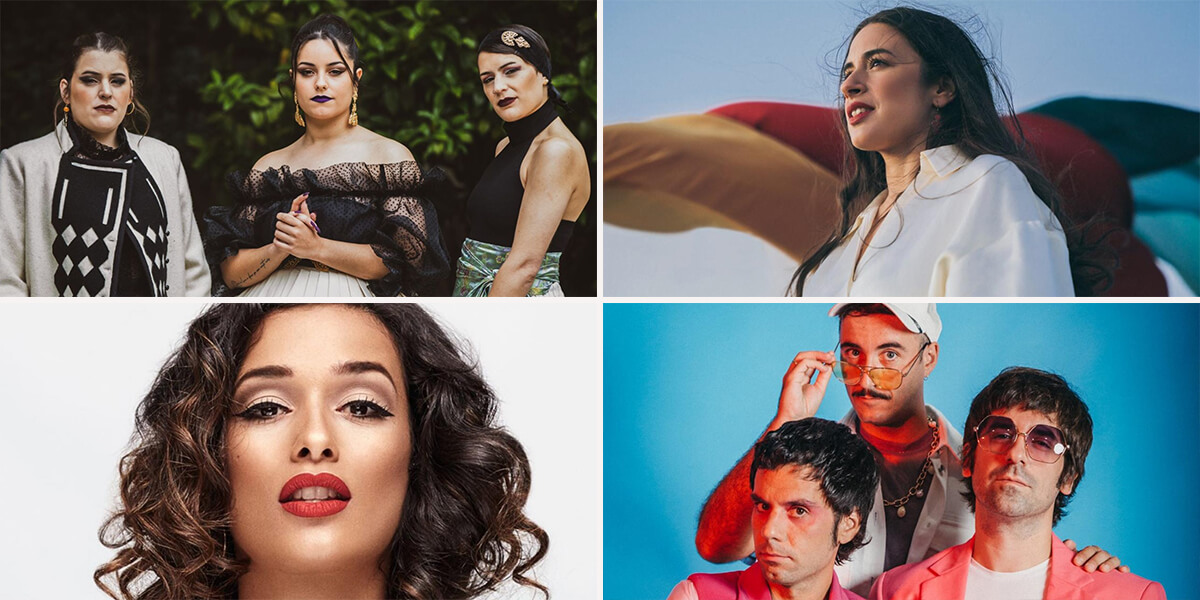 SPAIN
Spain: Here are the first finalists of Benidorm Fest 2022
The first four finalists of Benidorm Fest have been selected. Four more will be known tomorrow and on Saturday, one will be chosen to represent Spain at Eurovision 2022
The expectations were through the roof as Spain hosted the very first Semi-final of Benidorm Fest, their new national selection.
Seven artists were supposed to compete but just a few days ago, Luna Ki withdrew of the competition as their song "Voy a Morir" was not eligible to compete due to the usage of autotune. With that being said, the remaining six artists took the stage to perform their songs.
As part of the interval act, Salvador Sobral (Portugal 2017) got to perform an original song ("Fui Ver Meu Amor") during the show.
The show hosted by Alaska, Inés Hernand and Máxim Huerta ended up with Chanel, Tanxugueiras, Blanca Paloma and Varry Brava qualifying to the Final to be held this Saturday, 29 January.
Benidorm Fest 2022 – Semi-final 1
The result was decided by three parts: 50% jury, 25% demoscopic jury and 25% televoting.
The jury panel was composed by:
Natália Calderon (vocal coach)
Estefanía García Nieto (inspector-coordinator of RTVE's choir)
Miryam Benedited (choreographer)
Felix Bergsson (Iceland's Head of Delegation)
Marvin Dietmann (Artistic director)
Benidorm Fest 2022
Spain's national selection for Eurovision 2022, the Benidorm Fest, will feature three live shows: two Semi-finals and a Final.
26 January 2022: Semi-final 1
27 January 2022: Semi-final 2
29 January 2022: Final
The three shows will take place in the Palacio de Deportes L'Illa, in the city of Benidorm, and have three hosts: Alaska, Inés Hernand and Máxim Huerta.
Spain in Eurovision Song Contest
Spain has participated in Eurovision Song Contest 60 times since its debut in 1961. They have won twice, in 1968 (La, La, La...) and the folowing year, 1969 (Vivo Cantando).
Spain is a member of "Big-5", and therefore don't have to qualify for the Grand Final. Spain is also a member of the "club zero", because they have managed to get zero points 3 times. They have ended last 5 times in Eurovision history, latest in 2017.
Best known song for Spain is probably the song "Eres Tú" from Eurovision 1973 (2nd place, only four points from victory).