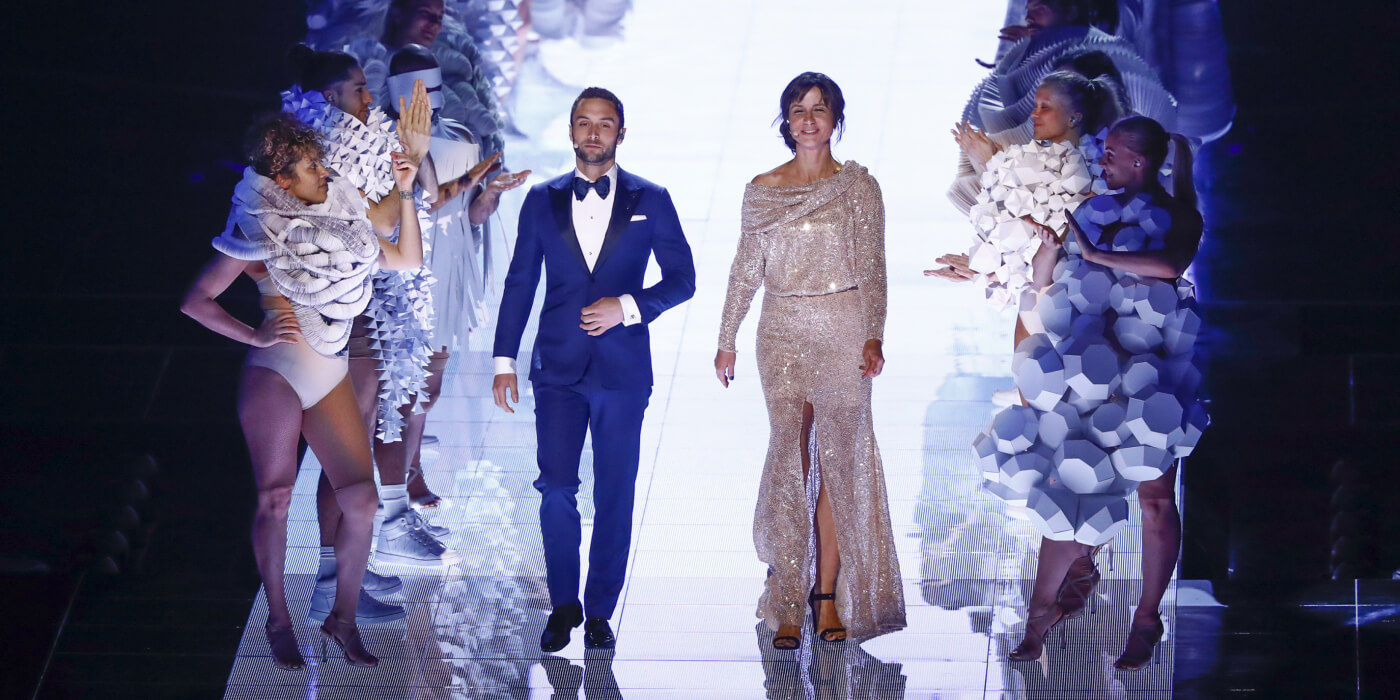 STOCKHOLM 2016
Tonight: Eurovision 2016 Grand Final
Tonight we know the winner of Eurovision Song Contest 2016! 26 countries will compete for the trophy, and the honor to host Eurovision Song Contest 2017. See all the details, songs and what to expect from tonight's Grand Final
The 61st edition of Eurovision Song Contest ends tonight! 26 songs will compete, and after 3,5 hours of music, performances, entertainment and excitement, we know the winner of Eurovision Song Contest 2016.
The show starts at 21:00 CEST, live from Globen Arena in Stockholm, Sweden. Hosts are Måns Zelmerlöw and Petra Mede. The running order is decided by the producer (Swedish broadcaster SVT) based on a draw.
The qualified countries are:

Lineup Eurovision 2016 Grand Final
Opening
The opening of the Grand Final of Eurovision Song Contest 2016 will start with a short video, and then a presentation of the artists formed like a fashion show. Each of the artists walk the catwalk being presented to the music of Swedish hits from Swedish House Mafia, Avicii and Galantis.
In the end Måns & Mede welcome us: Welcome to the Eurovision Song Contest 2016 and they start dancing to the music. Eurovision 2016 is broadcast in more than 50 countries. Eurovision is about "Come Together" in difficult times.
Interval act
Europe start voting NOW!!!
A short sketch with Ian McKellen and Derek Jacobi is shown before the first recap of tonight.
Justin Timberlake. First speaking to Måns in the greenroom, then a short video showing Sweden's music success the last 40 years. Timberlake on stage to perform "Rock Your Body" and "Can't Stop the Feeling". What is he doing in Eurovision?
The winner of last year's Junior Eurovision, Destiny from Malta are being interviewed by Måns.
Musical number: "Love, Love, Peace, Peace!"
Lynda Woodruff is back stage diving!
Back to the third (and finally) episode of " Nerd Nation". We won't miss that...
Stop voting countdown

Måns performs his new song "Fire in the Rain", and some of "Heroes" from last year.
Petra explains the new voting system: First juries, then televotes.
Now each of the 42 countries participating in Eurovision 2016 are called, and their jury points are given (only the 12-points are presented orally).
Now it's time to present the pooled televotes from the lowest to the highest. The last 10 countries to receive televoting points are being shown with reactions from greenroom.
The last four contries to receive televoting points are being shown on screen on the same time.
And the winner is...
Voting
The voting has changed a bit this year. Each country will now have two sets of 1,2,3,4,5,6,7,8,10 and 12 points to give. One set for each country's jury, and one set for each country's televoting.
Check out the voting order
Each of the 42 countries participating in this years Eurovision will vote
Each country has a national jury who gives one set of 1,2,3,4,5,6,7,8,10 and 12 points
Each country will have televoting which also results in a set of 1,2,3,4,5,6,7,8,10 and 12 points
First the the juries points will be presented individually by a spokesperson from each country
Secondly the points from televoting will be bundled and given combined
Televoters and national juries have equal weight in the voting
The national juries voted yesterday evening (Friday, 13 May) based on the second dress-rehearsal
If two countries have the same points, the best of the two is the song which has obtained points from the highest number of countries. If the tying songs have received points from the same number of countries, the highest number of 12-point scores shall be decisive. If the winner still cannot be determined by this procedure, the number of times ten points have been awarded shall be the deciding factor. If necessary, this method shall continue until account has been taken of the number of times one point has been awarded
Shortly after the Grand Final, the detailed voting will be revealed