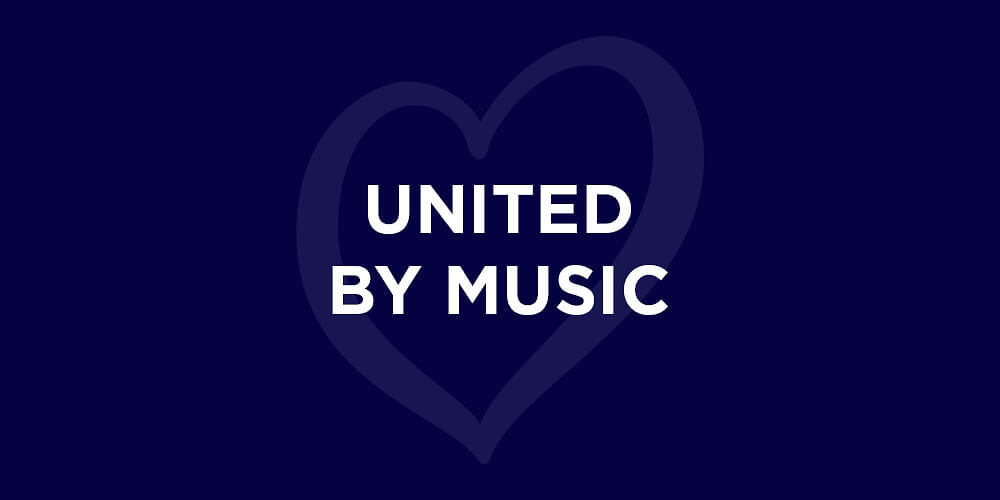 SLOGAN
United By Music – Slogan for Eurovision 2024 and all future contests
United By Music will be the official and permanent slogan for the Eurovision Song Contest from now on
The European Broadcasting Union and Swedish public broadcaster SVT have just announced the slogan for the Eurovision Song Contest 2024: United By Music.
It may sound familiar as it was also used as last year's slogan in Liverpool for Eurovision 2023, and the news is that it'll become Eurovision's permanent slogan which means that every edition from now on will feature the same message.
The BBC, the British broadcaster, first chose this slogan to showcase the bond between the United Kingdom and Ukraine as last year's show was held in Liverpool given the ongoing war in Ukraine.
Due to its sense of union, diversity, and inclusion, together with reinforcing Eurovision's global brand strategy, the show's Reference Group has decided to keep the slogan for the Eurovision Song Contest 2024, as well all future contests:
– It's the perfect slogan to underline our values of inclusivity, equality, universality, and celebrating diversity through music, explained Martin Österdahl, the Executive Supervisor of the contest.

– After over 20 years of using different slogans, and as we approach our 70th anniversary, we feel we have found one that truly encapsulates our brand, he concluded.
Eurovision slogans through the years
Every year since 2002, with the exception of 2009, each Eurovision Song Contest has had its own slogan accompanying the theme artwork. Do you remember the previous 21 slogans?
| | |
| --- | --- |
| 2002 Tallinn | A Modern Fairytale |
| 2003 Riga | Magical Rendez-vous |
| 2004 Istanbul | Under The Same Sky |
| 2005 Kyiv | Awakening |
| 2006 Athens | Feel The Rhythm! |
| 2007 Helsinki | True Fantasy |
| 2008 Belgrade | Confluence of Sound |
| 2009 Moscow | no slogan |
| 2010 Oslo | Share The Moment! |
| 2011 Düsseldorf | Feel Your Heart Beat! |
| 2012 Baku | Light Your Fire! |
| 2013 Malmö | We Are One |
| 2014 Copenhagen | #JoinUs |
| 2015 Vienna | Building Bridges |
| 2016 Stockholm | Come Together |
| 2017 Kyiv | Celebrate Diversity |
| 2018 Lisbon | All Aboard! |
| 2019 Tel Aviv | Dare to Dream |
| 2021 Rotterdam | Open Up |
| 2022 Turin | The Sound of Beauty |
| 2023 Liverpool | United By Music |
| 2024 Malmö | United By Music |