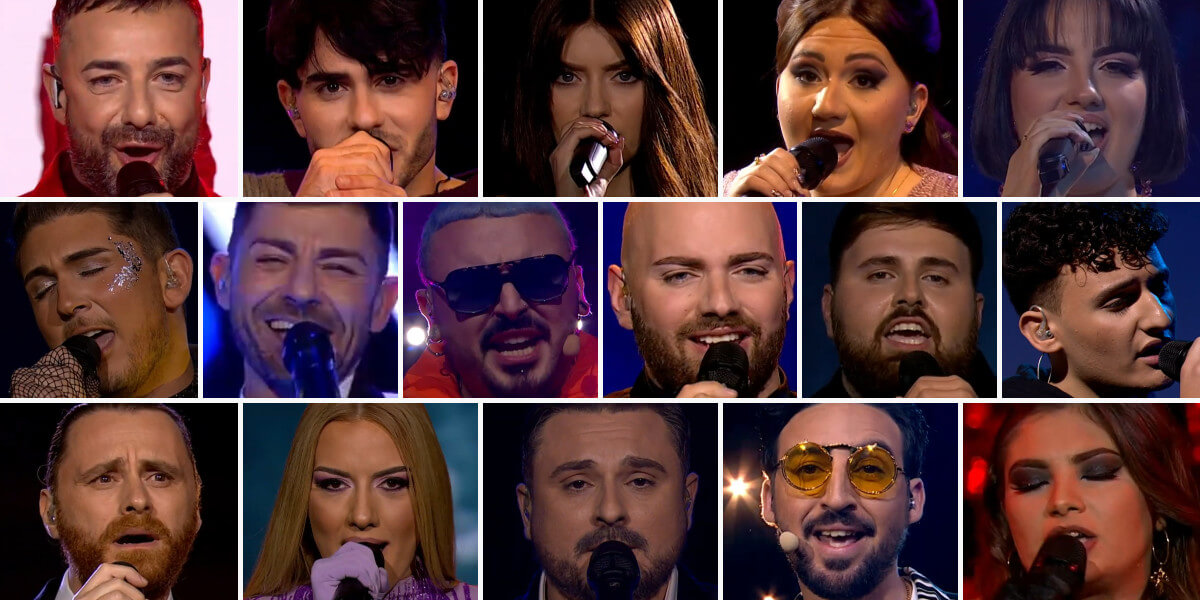 MALTA
Malta: 16 acts through to the MESC 2023 Final
Malta has picked the finalists for their national selection, Malta Eurovision Song Contest 2023. The 16 remaining acts will perform again this Saturday hoping to punch their golden ticket to Liverpool
The Maltese national selection for Eurovision 2023 is nearing an end after four shows and a fifth one coming this Saturday: from 40 songs (or 39 given the fact that one act was disqualified for promoting his entry) down to 24, then to a final lineup of 16.
In just two days, the final show will be broadcast live from Ta' Qali, and will determine the artist that'll represent Malta in Eurovision 2023. Although the show is meant to determine the artist and the song, given last year's scenario that may be changed from one day to the next.
In their list of rules, PBS also makes it clear that "all decisions of any kind relating to the winning song and/or artist shall be at the sole discretion of PBS."
As mentioned above, from 24 songs only 16 qualified. The semi-final was broadcast live from the Malta Fairs and Conventions Centre and hosted by Maltese singers Glen Vella and Amber Bondin. Last year's Junior Eurovision act, Gaia Gambuzza, served as the interval act.
Moreover, many previous contestants from Malta's national selection shows that didn't win such as Olivia Lewis (Malta Song For Europe 2005) and Claudia Faniello (MESC 2012) also participated in the broadcast to bring back memories of previous entries.
The qualifiers were announced in a random order.
Malta Eurovision Song Contest 2023
Although last year's Malta Eurovision Song Contest brought up some controversy after the Maltese broadcaster decided to overrule the results the day after the final, PBS decided to keep the same selection process for Liverpool.
With a total of 40 competing songs, MESC 2023 will feature four different phases and five shows:
Quarter-final 1: 13 January 2023
Quarter-final 2: 20 January 2023
Quarter-final 3: 27 January 2023
Semi-final: 9 February 2023
Final: 11 February 2023
The quarter-finals were hosted by Maltese TV hosts Ryan Borg and Josmar, whereas the two final shows by Glen Vella and Amber Bondin. The results are divided between the professional jury and the televote.
Malta in the Eurovision Song Contest
Malta debuted in Eurovision back in 1971, and has participated in the contest 34 times since then – without any victories.
Their best results are two runners-up finishes in 2002 (Ira Losco - "7th Wonder") and 2005 (Chiara - "Angel"). Their worst results came in their first two participating years, 1971 and 1972, when they finished last.
Since the introduction of the Semi-finals in 2004, Malta has qualified for the Grand Final 10 out of 18 times.