Malta: MESC 2022
Malta Eurovision Song Contest 2022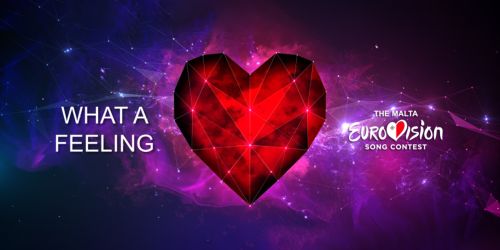 The results of Malta Eurovision SONG Contest (MESC) was overruled by the Maltese broadcaster PBS, just the day after the final.
After three shows of Malta Eurovision SONG Contest, aired live from Malta Fairs and Conventions Centre in Ta' Qali, with 22 brand new songs, the broadcaster PBS decided that the song selected by a professional jury (86% weight) and the Maltese public (14% weight) under the motto "What a feeling" wasn't suitable for Eurovision Song Contest 2022.
The Maltese broadcaster chose to send a completely other song to Eurovision: "I Am What I Am". What a feeling.
Semi-final
WildcardAfter the Semi-final, Jessica Muscat received a wildcard from televoters.
MESC 2022 – Semi-final
Date
17 February 2022, 21:00 - 23:30 CET
Location
Malta Fairs and Conventions Centre
City
Ta' Qali
Hosts
Stephanie Spiteri
Quinton Scerri
Ron Briffa
Ryan Borg
Josmar
Voting
86% jury
14% televoting
Final
MESC 2022 – Final
Date
19 February 2022, 21:00 - 00:25 CET
Location
Malta Fairs and Conventions Centre
City
Ta' Qali
Hosts
Stephanie Spiteri
Quiton Scerri
Ron Briffa
Ryan Borg
Josmar
Voting
86% jury
14% televoting