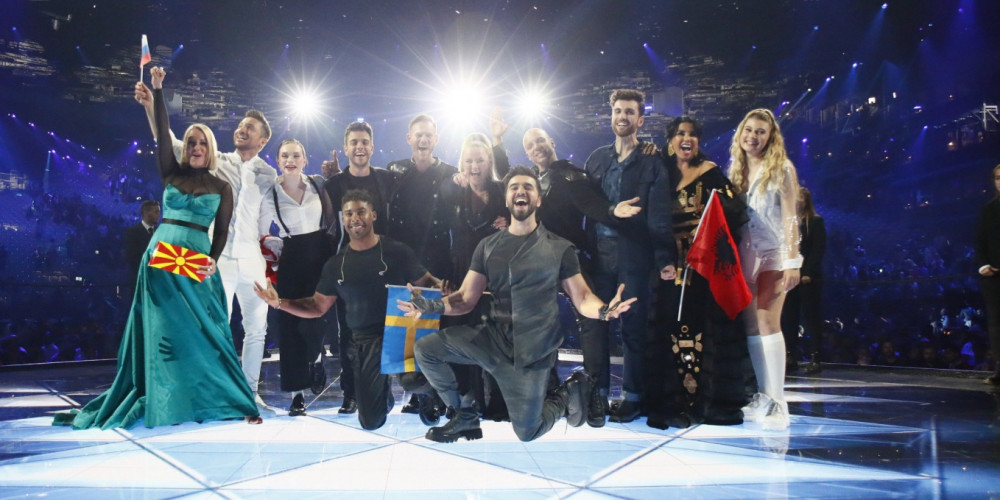 TEL AVIV 2019
Eurovision 2019 Semi-final 2: The 10 songs qualified for the Grand Final
The final 10 countries have qualified for the Grand Final of Eurovision Song Contest 2019: Albania, Azerbaijan, Denmark, Malta, Netherlands, North Macedonia, Norway, Russia, Sweden and Switzerland
The lineup for Saturday's Grand Final is complete after the second Semi-final selected the last 10 qualified songs. 18 songs competed for the last 10 places in the Grand Final on Saturday 18 May 2019.
The running order in the Grand Final will be determined by a draw (which half of the semi-final each country will compete in) that will take place shortly. Hereafter the Israeli broadcaster KAN decides the final running order.
Semi-final 2 result
Running-order
Voting & Points
Each of the 18 countries participating in Semi-final 2 plus Germany, Italy and United Kingdom.
Each voting country's jury and televoters each gave 1,2,3,4,5,6,7,8,10 and 12 points.
The detailed results, voting & points in Semi-final 2 will be revealed after the Grand Final on Saturday 18 May 2019.
Eurovision Song Contest 2019
The 64th Eurovision Song Contest takes place on 14, 16 and 18 May 2019. The contest is hosted by Tel Aviv, Israel, and produced by the Israeli broadcaster KAN.