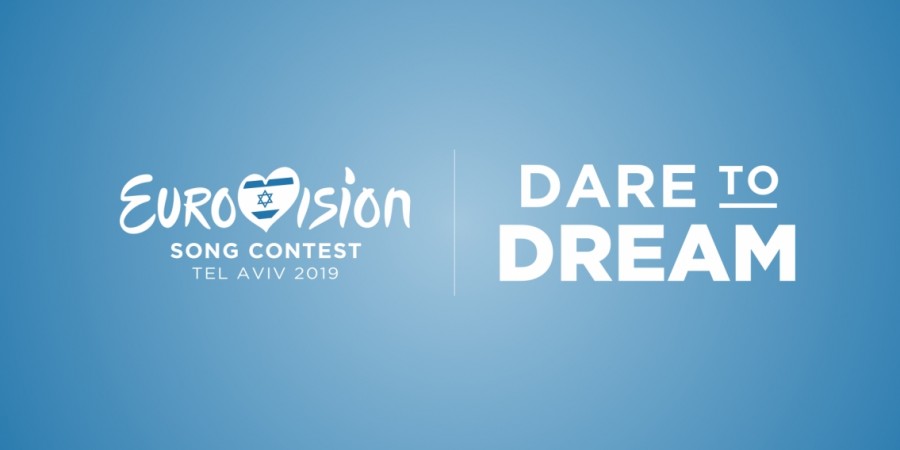 TEL AVIV 2019
Slogan for Eurovision 2019 revealed: Dare to Dream
"Dare to Dream" This is the slogan for Eurovision Song Contest 2019 in Tel Aviv. EBU has just revealed the slogan for next year's Eurovision
The European Broadcasting Union, EBU, has just announced the slogan for Eurovision Song Contest 2019 in Tel Aviv: Dare to Dream.
Jon Ola Sand, Executive Supervisor of the Eurovision Song Contest, talks about the ideas behind the slogan:

– This aspirational tag line represents and symbolises everything that the Eurovision Song Contest is about. It's about inclusion. It's about diversity. It's about unity, says Jon Ola Sand.
– Being on that stage, daring to dream you can win the Eurovision Song Contest, be brave enough, be confident enough, standing there performing for a world audience is something that is worth the dream. This is what Netta did last year, when she performed in Lisbon. She went on that stage with a dream — a dream to bring the Eurovision Song Contest back to Israel. And she succeeded. And next year in May, in Tel Aviv, we will all meet to celebrate the good values of the Eurovision Song Contest and we will do it here, with the help of broadcaster KAN and the Israel team.


During the official slogan unveiling ceremony, that took place today in Jerusalem with executives from KAN and the EBU, The Prime Minister of Israel, Benjamin Netanyahu, said:
– Netta dared to dream. Eurovision is coming to Israel this year (2019). I dare to dream that Eurovision will be in Israel also in the the year after. I'm sure all the songs will be great, but we dream and will also making our dreams a reality, said Benjamin Netanyahu.
The theme artwork will be revealed at a later date.

Eurovision slogans through the years
Every year since 2002, with the exception of 2009, each Eurovision has had its own slogan accompanied the theme artwork. Do you remember the 15 former slogans?
| | |
| --- | --- |
| 2002 Tallinn | A Modern Fairytale |
| 2003 Riga | Magical Rendezvous |
| 2004 Istanbul | Under The Same Sky |
| 2005 Kyiv | Awakening |
| 2006 Athens | Feel The Rhythm! |
| 2007 Helsinki | True Fantasy |
| 2008 Belgrade | Confluence of Sound |
| 2009 Moscow | no slogan |
| 2010 Oslo | Share The Moment! |
| 2011 Düsseldorf | Feel Your Heart Beat! |
| 2012 Baku | Light Your Fire! |
| 2013 Malmö | We Are One |
| 2014 Copenhagen | #JoinUs |
| 2015 Vienna | Building Bridges |
| 2016 Stockholm | Come Together |
| 2017 Kyiv | Celebrate Diversity |
| 2018 Lisbon | All Aboard! |
| 2019 Tel Aviv | Dare to Dream |