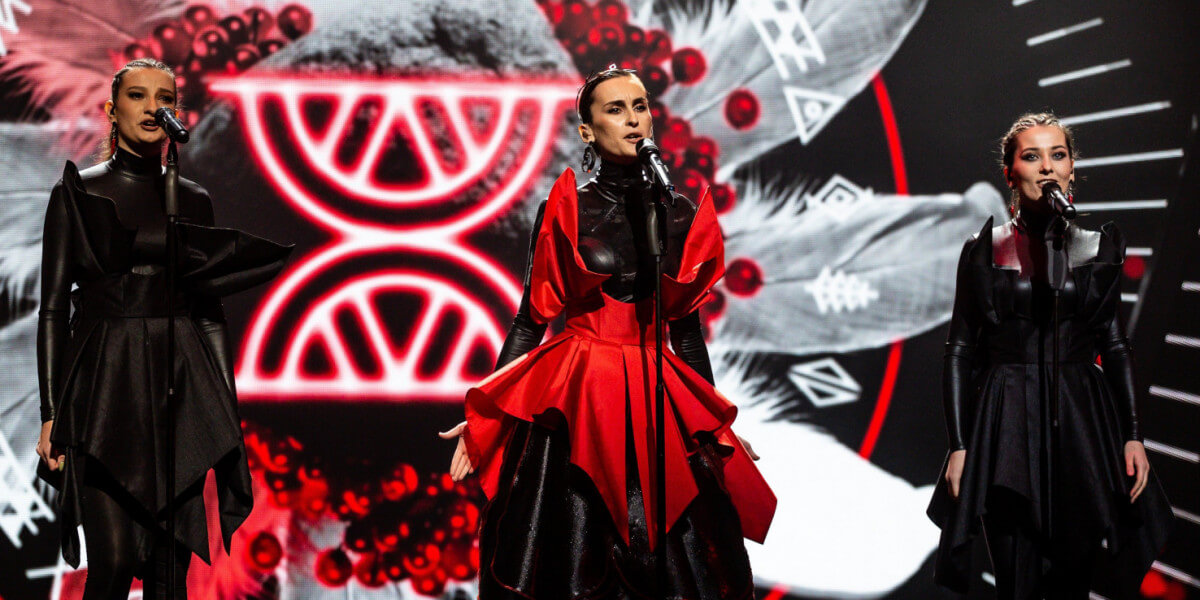 EUROVISION 2020 CANCELLED
Ukraine's Go_A wins second round of Iceland's Alla leið
The second episode of the Icelandic pre-selection for Eurovision 2020 has come to an end with Go_A from Ukraine getting the biggest amount of points

Iceland is one of the countries broadcasting its own alternative Eurovision 2020 with its show Alla leið.
Diodato from Italy was the big winner of last week's debut show and, even though he remains at the top of the leaderboard, Ukraine's Go_A were the winners of the show's second episode with their song Solovey.
Alla leið – Show 2 results
Alla leið – Current Standing
With the end of the second show, the first 20 songs have been ranked. Italy still is on the lead with 48 points:
Alla leið is hosted by Felix Bergsson who was joined by the jury panel and Bjorg Magnus who got to interview and talk to a few guest, including August & Telma (Iceland 2000).
The jury panel had four faces: Karitas Harpa, Jóhannes Þór Skúlason, Gisli Marteinn Baldursson and Margrét Erla Maack.
Alla leið and Okkar 12 stig
Every Saturday from 18 April, RÚV will broadcast a total of four shows that will be looking at songs from the Eurovision Song Contest 2020 edition with a panel giving votes which will serve as an alternative jury vote.
During the third show set to take place 2 May, the public will get the chance to start voting for their favourite songs and will serve as an alternative televote.
On 12 May, RÚV will broadcast an Eurovision pre-party where the top 15 songs will be revealed whilst on May 14 another show, Okkar 12 stig, will air where the 15 top songs will be played once more and a winner crowned.
Iceland's debut in Eurovision Song Contest was back in 1986, and has been participating 32 times since.
Best result are two second-places with Yohanna in 2009 and Selma in 1999.
Since the introduction of Semi-finals in 2004 Iceland qualified to the Grand Final 9 out of 16 times.
Iceland is the only Northern European country that has yet to win the Eurovision Song Contest.