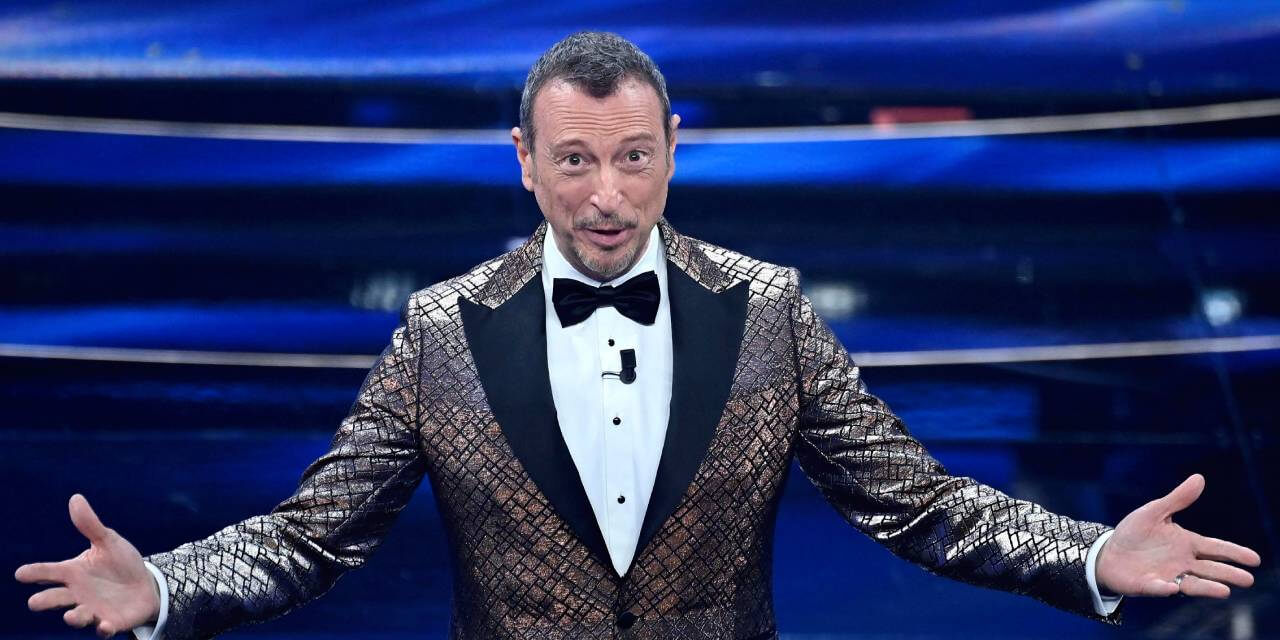 ITALY
Italy: Lineup for Festival di Sanremo 2023 revealed
The official list of contestants for next year's Festival di Sanremo is out. The winner of the competition will be offered the chance to represent Italy at Eurovision 2023
Habemus participants for next year's Festival di Sanremo!
After hosting this year's Eurovision Song Contest, and placing a quite respectable sixth place with Mahmood's return alongside Blanco, Italy is readying their journey to Liverpool by hosting the 73rd edition of the iconic Festival di Sanremo.
The show will be held between 7 and 11 February, and will once again be hosted by Amadeus, also the artistic director, who has just confirmed the official list of contestants:
Out of the 28 entries, six have been selected from Sanremo Giovani, the pre-competition for newcomers:
Colla Zio – "Non mi va"
Gianmaria – "Mostro"
Olly – "Polvere"
Sethu – "Cause perse"
Shari – "Egoista"
Will – "Stupido"
Former Sanremo artists
Many of the revealed 28 participants have competed in Sanremo in the past. Two of them are even former Eurovision representatives:
Anna Oxa
Sanremo 1978: "Un'emozione da poco"
Sanremo 1986: "È tutto un attimo"
Sanremo 1988: "Quando nasce un amore"
Sanremo 1999: "Senza pietà" (Sanremo winner)
Gianluca Grignani
Sanremo 1995: "Destinazione Paradiso"
Sanremo 2002: "Lacrime dalla Luna"
Giorgia
Sanremo 1994: "E poi"
Sanremo 1995: "Come saprei" (Sanremo winner)
Sanremo 2001: "Di sole e d'azzurro"
Marco Mengoni
Sanremo 2010: "Credimi ancora"
Sanremo 2023
Next year's Festival di Sanremo will feature five live shows:
During the first night, half of the songs up for competition will be performed. On the first night, only the juries will vote: the press and TV jury, the radio jury, and the online jury.
On the second night, the remaining songs will be performed. The voting method will be the same.
All 25 songs will be performed, and the voting will be shared between the televote (50%) and the opinion poll (50%).
Each of the 25 artists will perform, with a special guest, a cover of a national or international song from the '60s, '70s, '80s or '90s.
The 25 songs will be performed one last time this Saturday. The televote will determine the top 3 songs which will advance to the superfinal. Here, the voting will be split between the televote (34%), the demoscopic jury (33%), and the jury vote (33%); and then a winner will be announced.
Italy in the Eurovision Song Contest
Italy has participated in 47 Eurovision contests. They have won three times:
Their worst result came in 1966, when they finished last.
Italy's most well-known song is "Nel Blu Dipinto Di Blu," better known as "Volare" from 1958. It is also the most covered Eurovision Song Contest song ever. The song has been covered by famous stars such as Dean Martin, Cliff Richard, David Bowie and many more.
Italy took a long pause from the Eurovision Song Contest between 1998 and 2010. Since then, Italy has been a "Big-5" country, which means they don't have to go through the Semi-final round and are automatically qualified for the Grand Final.