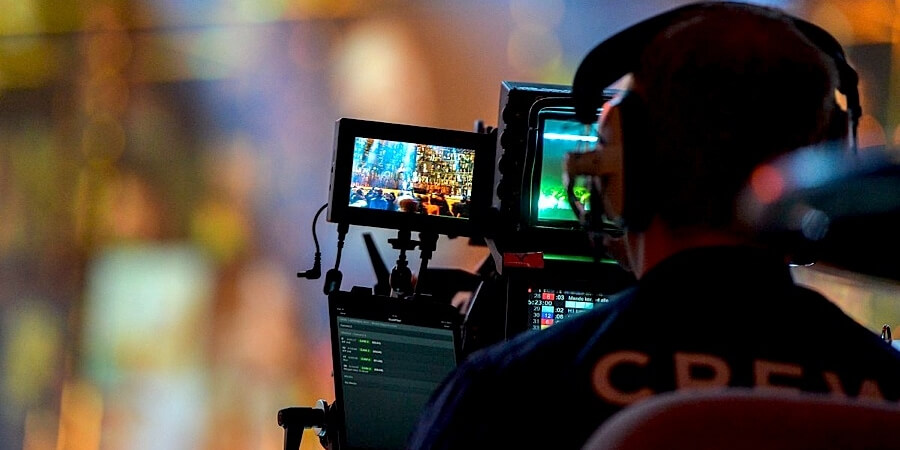 REHEARSALS
Eurovision 2022 rehearsals start Saturday: What do we know so far?
The rehearsals for Eurovision 2022 start Saturday in Turin. With the first set of rehearsals being closed for audience and press, we have compiled some information made available so far on what to expect for the upcoming performances
It is hard to believe that it is already Eurovision time again, and even if for a casual fan, the fun will only begin in a week's time when the first semi-final is held. For a hardcore fan, it all starts on Saturday with the very first set of rehearsals for the Eurovision Song Contest 2022 to take place at the Pala Olimpico arena in Turin.
Albania, Latvia, Lithuania, Switzerland, Slovenia, Ukraine, Bulgaria, The Netherlands and Moldova will rehearse Saturday. This year, the first round of rehearsals will not be available for the press, but some of the delegations have already disclosed some info about their upcoming Eurovision performances.
What we know so far
Albania
There will be massive changes from Festivali i Këngës. According to Ronela Hajati, the concept will be completely different and there will be a lot of dancing. The singer will be joined by four Italian dancers and the concept for the staging is hers whereas the choreography was created by Klaudia Pepe.
Armenia
Very little has been disclosed by Rosa Linn. She has, nonetheless, characterized her upcoming performance as "intimate, minimalistic and pure".
Australia
A completely different performance from Australia Decides 2022 should be expected for the Eurovision Song Contest. According to Sheldon Riley, the concept is completely different and much bigger. Via his social media, the Australian singer has also hinted at a very heavy outfit (~40kg), feathers and crystals.
Austria
LUM!X and Pia Maria have been very secretive about the staging. They did mention they'll throw a party onstage but no details were revealed. Regardless, their stage outfits have been subject of a press release by the Austrian broadcaster with the motto "Back in Black".
Croatia
It seems that the whole concept created for Dora was scrapped. Mia Dimšić has confirmed everything will be different including her outfit that will no longer be black. Since Dora 2022, Mia released the Croatian version of her song, "Guilty Pleasure", and she's hoping to include verses in Croatian in her performance.
Cyprus
Not a lot of details have been revealed for Andromache's performance aside from the names included in the team. She will be joined by two female dancers on stage whereas Marvin Dietmann and Dan Shipton will serve as the creative directors.
Estonia
Stefan has confirmed to Eurovisionworld back in the London Eurovision Pre-Party that the staging will not suffer many changes from Eesti Laul 2022. Regardless, the cowboy fight included in his national selection performance will be removed.
Finland
The Rasmus will bring something different to Turin from what they did at UMK 2022. They've given clues out by bringing yellow and black balloons but haven't given more details on what will happen.
France
Expect a similar staging from what Alvan & Ahez presented at France's national selection. According to the group, the choreography and concept will be the same but bigger.
Germany
Malik Harris has recently revealed that his performance will feature the same elements as in the national selection and that it will be intimate and personal. Marvin Dietmann will serve as the stage director.
Iceland
In terms of how the stage is going to look for Systur, not a lot has been unveiled. Regardless, the trio confirmed that they'll be joined by their brother in Turin.
Ireland
In a recent interview, Brooke Scullion confirmed that the slumber party theme presented at Ireland's national selection will not be repeated and that they've worked on a new way to present the song: in a more mature way.
Latvia
Do not expect Citi Zēni to sing the very first line of their song in the Eurovision stage even though they're trying to find a way of making it happen. According to what the band told Eurovisionworld back in the London Eurovision Pre-Party, they are not allowed to sing it but the audience can and therefore that will be their attempt. As for the staging, there shouldn't be massive differences from Supernova but it will be bigger and the screens will be used differently.
Lithuania
It is known that Povilas Varvuolis, who did The Roop's staging last year, will direct the stage concept for Monika. In a short interview to Eurovisionworld, the Lithuanian singer has confirmed that there will be "more but it will still be intimate, hypnotizing and classy".
Malta
Emma Muscat hasn't revealed much about her upcoming performance. Nonetheless, she has hinted that a piano will "most likely" be on stage.
Moldova
Zdob și Zdub & Frații Advahov have confirmed that the choreography for their upcoming Eurovision performance will be directed by Yury Rybak. As for the outfits, expect black, white, rock clothing and ethnic elements.
Netherlands
Not a lot has been spoiled about S10's performance. It's known that Dutch designers Viktor&Rofl will design her stage outfit and that Marnix Kaart will be the stage director.
Poland
Back to the Eurovision London Pre-Party, Ochman was still very unsure on his staging but revealed he will be at his "little world". He has also hinted at some choreography but didn't confirm. The stage directors for "River" will be Mikołaj Dobrowolski and Tomasz Klimek.
Portugal
Maro has not hinted much about her staging for Eurovision 2022 even though she has recently announced that her group of girls will suffer a few changes and include Festival da Canção's Milhanas and Diana Castro.
Romania
According to WRS, the stage concept will be similar but recently a rehearsal video appeared online where new choreography seems to have been incorporated.
Spain
Chanel has said several times that the choreography, and overall concept, for "SloMo" won't suffer massive changes for Turin. Nonetheless, the Spanish singer has also teased a few surprises. The designer Palomo Spain (who has worked with international names such as Beyoncé) will be in charge of her stage outfit.
Ukraine
Ukraine's Kalush Orchestra have revealed changes for their Eurovision 2022 performances. The overall mood, outfits and scenario will be changed and made much bigger. The group confirmed that to Eurovisionworld during the Madrid Pre-Party and recently clarified they will be cleaning their performance of every possible political aspect.
Azerbaijan, Bulgaria, Czech Republic, Denmark, Georgia, Greece, Israel, Montenegro, North Macedonia, Norway, Switzerland and the United Kingdom have so far only revealed the stage directors for their performances with no information concerning the staging ideas. As for the remaining, and therefore not mentioned countries, nothing is known so far.
The first Eurovision 2022 rehearsals take place tomorrow from 10:00h CEST in Turin's Pala Olimpico arena. The first footage of those rehearsals will only be available on EBU's official TikTok account.