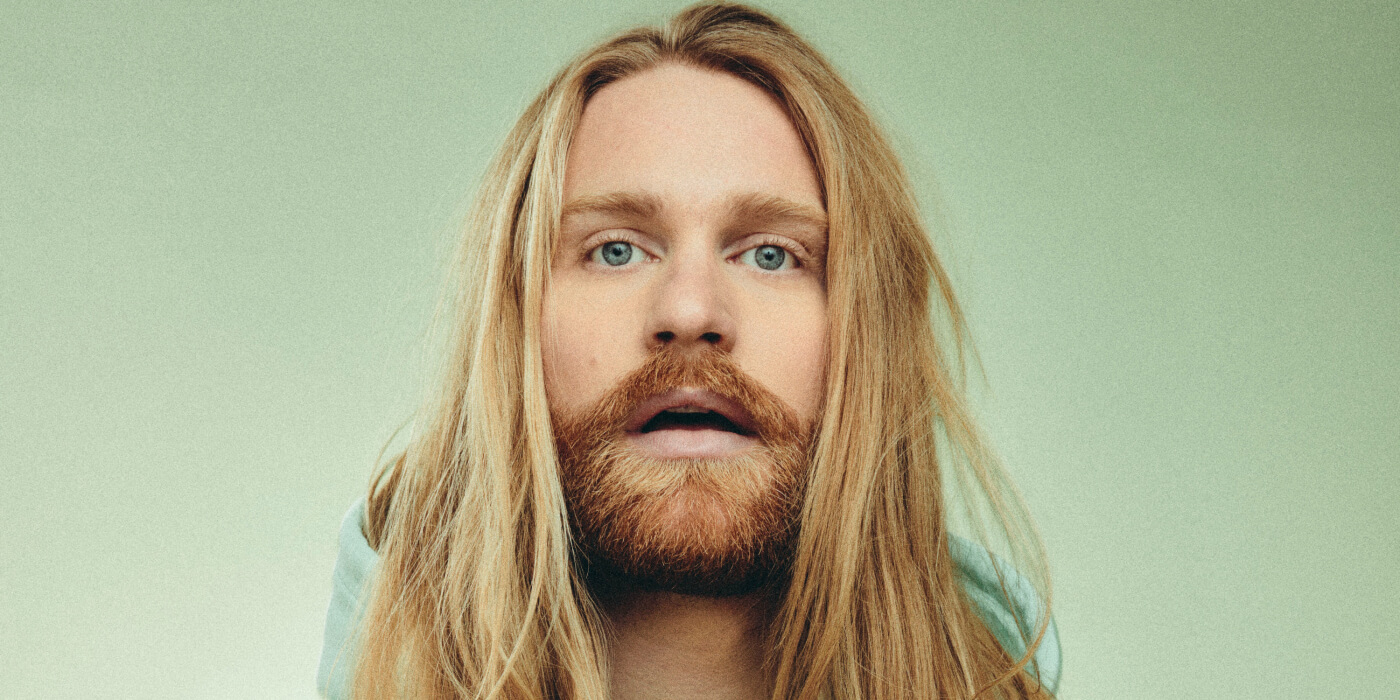 UNITED KINGDOM
UK's Sam Ryder: "I just want to breathe in all the good moments"
INTERVIEW The United Kingdom has its best chance at Eurovision in years but that doesn't seem to bother Sam Ryder who will be singing "Space Man" at the contest. We spoke with the British representative about his journey, expectations and even tried to get a clue on the upcoming staging
One of the Big-5 countries who hasn't had great Eurovision succes in years, United Kingdom, is suddenly in top-5 for winning the Eurovision Song Contest 2022.
Sam Ryder, who will be representing the United Kingdom at Eurovision 2022, is not feeling much pressure:
– I am not putting any sort of pressure on my shoulders. I just want to enjoy it and breathe in all the good moments.
Like a Space Man?
– Yeah, floating around up there with absolutely no responsibility!
We meet at Sala Riviera in Madrid where the PrePartyES 2022 took place. He's obviously being ironic and playful but one can tell Sam is truly honoured and genuinely happy to go to Eurovision:
– It feels amazing that there seems to be a wave of positivity around Eurovision at home. That's incredible!
– The main thing that singing and performing does for me is that it brings me joy... Happiness! And if that translates to my people at home then that's just a blessing and a massive win for me personally.
Regardless, it's not only the Brits that are vibing with "Space Man", Sam's Eurovision song. In fact, he has been all around Europe promoting his entry and, during his quick stay in Madrid, he stopped by Plaza Mayor for a cute performance of his entry.
How has the response been?
– Incredible! It's so cool because I was meant to visit a lot of these countries on tour right now but had to reschedule for Eurovision so it's nice that I get to do this. It's not much but it's all I can do right now.
– I can't wait to come back after the competition takes place and fullfill my promises.
– My enthusiasm is greater than my fear
Things are looking bright for the United Kingdom but that hasn't been the case for... ages. Why did Sam decide to take on this challenge?
– I said this the other day: "my enthusiasm is greater than my fear", and that's the truth.
– I was a fan of the competition before and I've been so enthusiastic about it since I was a kid. I used to watch it with my parents growing up and then with my friends and throw Eurovision parties. That was enthusiasm. That was joy. That was happiness! And now I have the opportunity of doing it so why would I let something like fear tornish and get in the way of something that has already proved to be such an amazing and rewarding experience?
And if you're an Eurovision fan, you know that a lot is out there about the United Kingdom's staging for the show. What can Sam tells us on that note?
– I am not going to tell you a single thing but... You already knew that.
I did but I had to try...
– Of course, you wouldn't be doing your job if you didn't.
So we'll get to see a spaceship on stage?
– So now you're trying to get more out of me.
I guess we'll be back at this in a couple of weeks when the rehearsals start.
Why would I let something like fear tornish and get in the way of something that has already proved to be such an amazing and rewarding experience?Sam Ryder about his Eurovision participation
Let's go back to a topic where he can elaborate without fears.
Was it an automatic "yes" for Eurovision?
– It was. But I wanted to take a couple of days before making it official.
What about the song? Had it already been written?
– I wrote "Space Man" over a year ago with a friend of mine and I never thought it would be at Eurovision but it, somehow found its way to the BBC, and they called me: "Hey... We heard your song. Would you be interested at singing at Eurovision?"
What are your perspectives with this Eurovision participation?
– I just want to enjoy it, come off the stage at the end and be happy with my performance and how I held myself and represented the United Kingdom.
We can't wait to see it, Sam!
Sam Ryder will be taking the Eurovision stage in Turin on 14 May to sing "Space Man" at the show's Grand Final.
Sam Ryder
It was during the COVID-19 lockdown when Sam Ryder decided to upload his very first covers that quickly got the attention of massive superstars such as Alicia Keys, Sia or even Elton John. Ellen DeGeneres also loved those and shared them on The Ellen Show.
His social media exploded and by the end of 2020, Ryder had over 10 million followers. He even got crowned as TikTok's most popular UK artist account for two years!
It was last year when Sam released his first EP ("The Sun's Gonna Rise") and since then he has focused on his music career mostly. He has become a huge name across the United Kingdom and seems to be ready to conquer Europe.
United Kingdom in Eurovision Song Contest
United Kingdom has participated in Eurovision Song Contest 63 times since 1957. United Kingdom only skipped the contest two times: 1956 and 1958. They have won Eurovision five times:
...and finished in 2nd place 15 times! They came last five times: 2003, 2008, 2010, 2019 and 2021.
United Kingdom is a member of "Big 5", so they don't have to go through the Semi-final qualifications, but are automatically qualified for the Grand Finals.