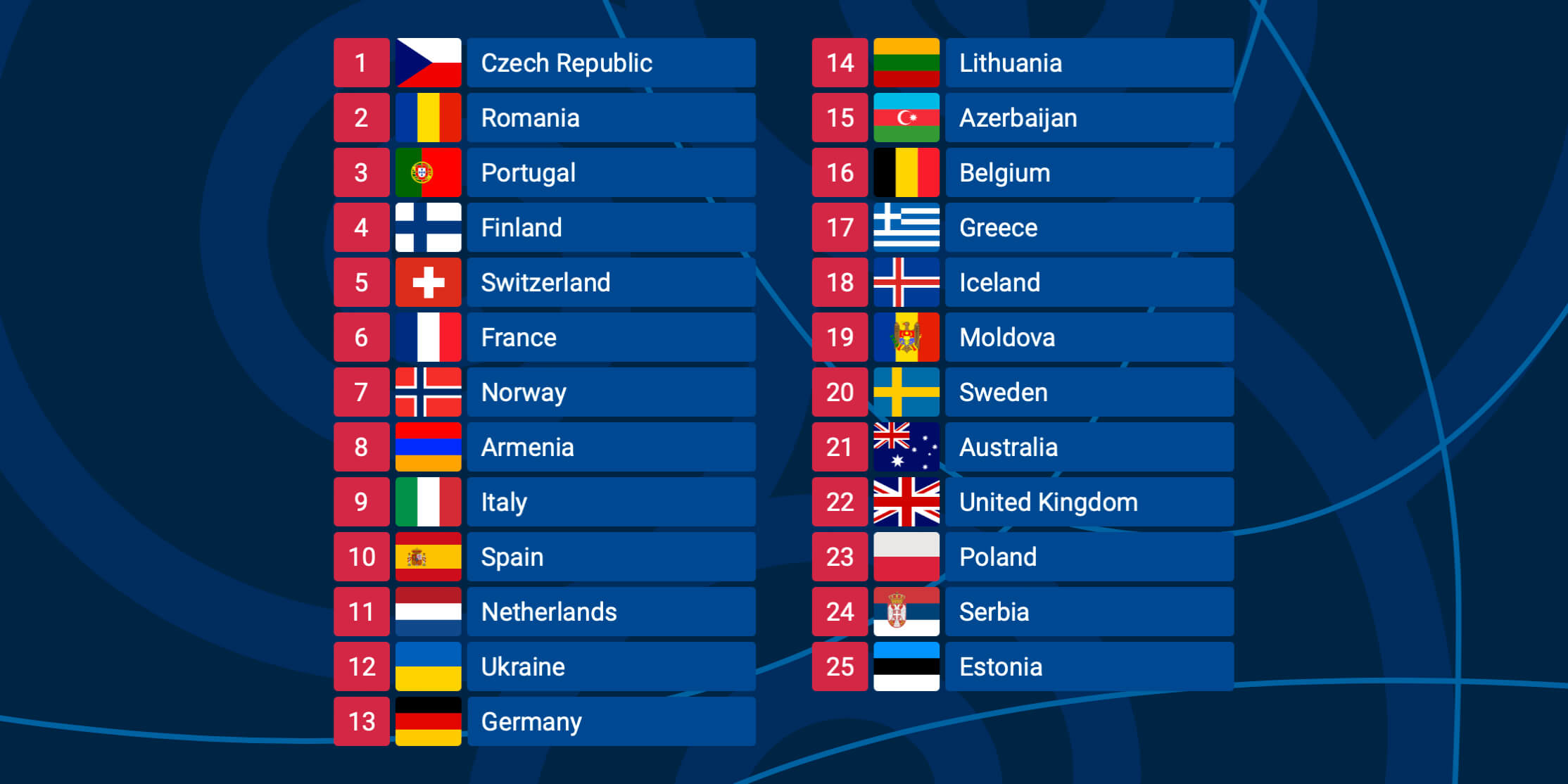 RUNNING ORDER
Eurovision 2022: Running order in the Grand Final
From the Czech Republic to Estonia: The running order in the Grand Final of the Eurovision Song Contest 2022 has been decided. Like the seven previous years, the producer of the Eurovision Song Contest has decided the running order
The producer of this year's Eurovision, Italian broadcaster RAI, has decided the running order for the Grand Final at the Eurovision Song Contest 2022. Over the last eight years, the shows' producers have decided the running order based on an allocation draw.
A draw took place shortly after Semi-final 1 and Semi-final 2. Here, the participants were distributed in the first or second half of the Grand Final.
Right after the 10 qualifiers from the second Semi-final were decided, the producers of the contest started laying the puzzle to ensure variety in the Grand Final. And they took their time...

Eurovision Song Contest 2022
The 66th Eurovision Song Contest takes place on 10, 12 and 14 May 2022. The contest will be held in Turin, Italy, produced by Italian broadcaster RAI.