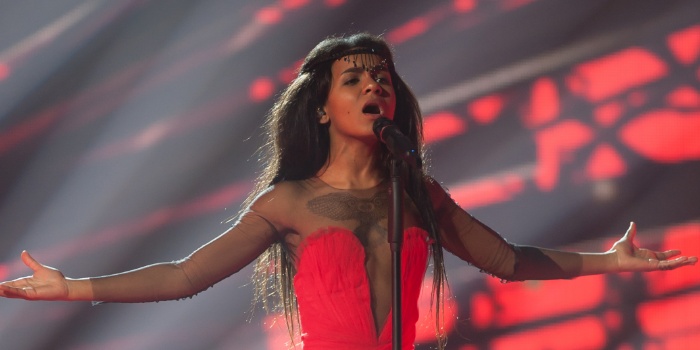 LATVIA
Latvia: Aminata qualifies for The Voice of Russia 2016
Amanita from Latvia is back! She has just qualified for The Voice of Russia (Голос) 2016
Aminata participated in Eurovision 2015 in Vienna with the song "Love Injected". She finished 2nd with the judges and 8th with the televoting resulting in a 6th place overall.
In July, Aminata did an audition for The Voice of Russia (Голос) 2016.
Last Friday, a Russian Channel broadcasted her blind performance in front the judges. She performed "Я Тебя Не Прощу Никогда" (I will never forgive) and the two judges to turn their chairs were both former Eurovision artists: Polina Gagarina ( Russia 2015) and Dima Bilan (Russia 2006 and 2008).
Finally, Aminata chose Polina Gagarina as her mentor in the TV show.
You can watch Aminata's performance from Eurovision Song Contest 2015 here: