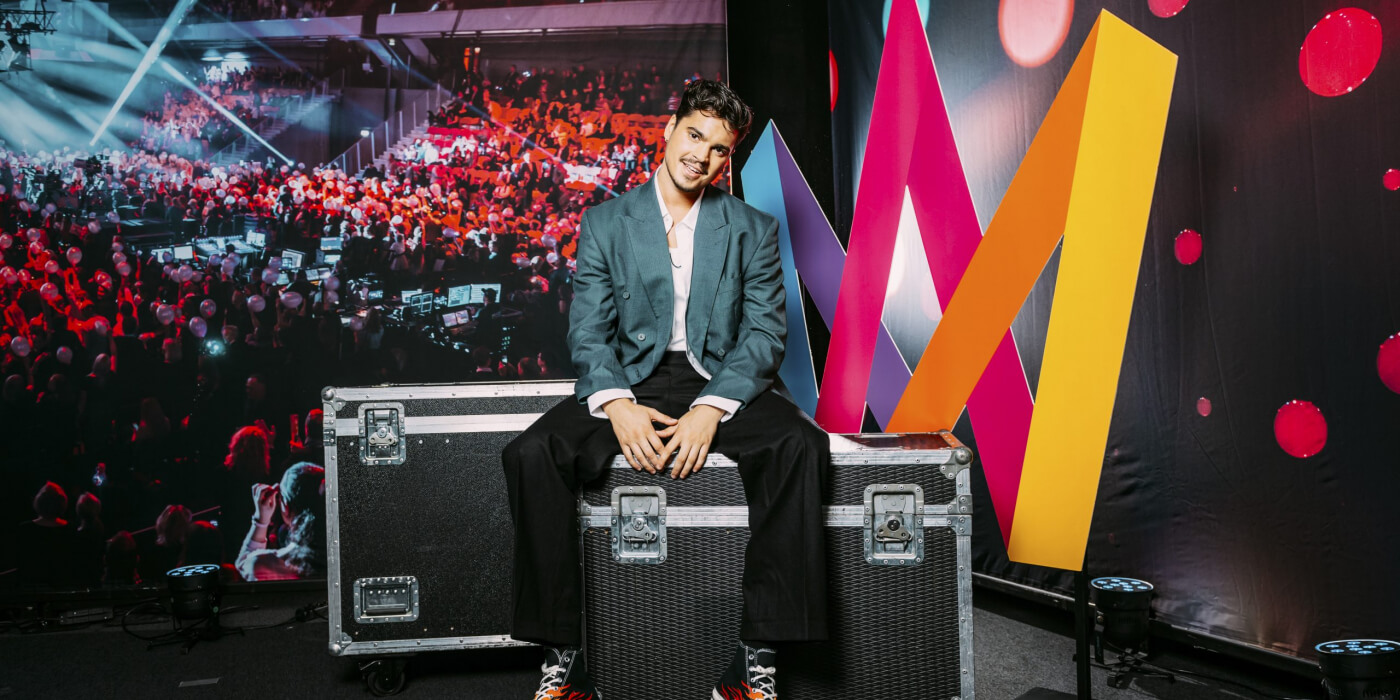 SWEDEN
Sweden: Melodifestivalen 2022 host, dates and cities revealed
The city tour is back! Six shows, Six Saturdays, Six cities: Malmö, Göteborg, Linköping, Lidköping, Örnsköldsvik and Stockholm will all contribute towards finding Sweden's representative for Eurovision Song Contest 2022
Melodifestivalen, the most watched national final from Sweden, returns back to the previous format that of touring six cities.
Prior to the global pandemic, Melodifestivalen toured on a yearly basis, six cities, reaching out to audiences in order to choose the representative at Eurovision Song Contest. Melodifestivalen 2021 was hit but the pandemic rules of not allowing audiences, hence the city tour was scrapped and all performances where held in a studio.
Today, the Melodifestivalen project manager Anette Brattström announced the choice of host has been chosen and is looking forward to planning for a tour.
Mello host: Oscar Zia
Melodifestivalen 2022 will be hosted by 24-year-old Oscar Zia, who we've seen in the contest three times:
He returned as a co-host in Melodifestivalen 2021, during the second heat along with Anis Don Demina and Christer Björkman.
During the announcement, host Oscar Zia said that he is ready for this responsibility:
– It obviously feels like an honorable assignment – suddenly I'm in the line after Kristian Luuk, Petra Mede and Gina Dirawi. I have watched the Melodifestivalen since I was little, the whole family would watch and no one was allowed to talk, I did not want to miss a second! I am very excited to go on tour and I will do my best to lead the viewers through this party!
Oscar Zia also revealed that he may be joined by co-hosts:
– It would be absurd if I was completely alone. I will invite friends and people I do not know who I think will do well. But we are very early in the process so I can not say more.
Melodifestivalen project manager, Anette Brattström, is satisfied with the choice:
– Oscar Zia is a full-blood entertainer that with his charm, width and the twinkle in the eye feels completely self-written as a host. He has competed three times, visited us as a host earlier and has also watched Melodifestivalen since he was a child.
Melodifestivalen 2022
Following this announcement, it was confirmed that the Swedish national final will be held 12 March 2022 but before selecting the representative, the show will see the return of six city tour.
5 February: Deltävling 1 (Malmö)
12 February: Deltävling 2 (Göteborg)
19 February: Deltävling 3 (Linköping)
26 February: Deltävling 4 (Lidköping)
5 March: Semi-final (Örnsköldsvik)
12 March: Final (Stockholm)
UPDATED 17 OCTOBER 2021:
The format for Melodifestivalen 2022 is almost the same as in previous years meaning that in each of the 4 heats (deltävling), there will be 2 songs that will qualify directly to the final and another 2 songs that will qualify to the Semi-final (previous "Second Chance"). At the Semi-final, the 8 songs will be split in two groups, and the best 2 songs from each group will qualify for the final.
Since 1958 Sweden has participated 60 times in Eurovision Song Contest with great success. They have won the contest 6 times:
They came last two times (1963 and 1977), and since the introduction of the Semi-finals in 2004 Sweden managed to qualify for the Grand Final 16 out of 17 times! (only failed the qualification in 2010)