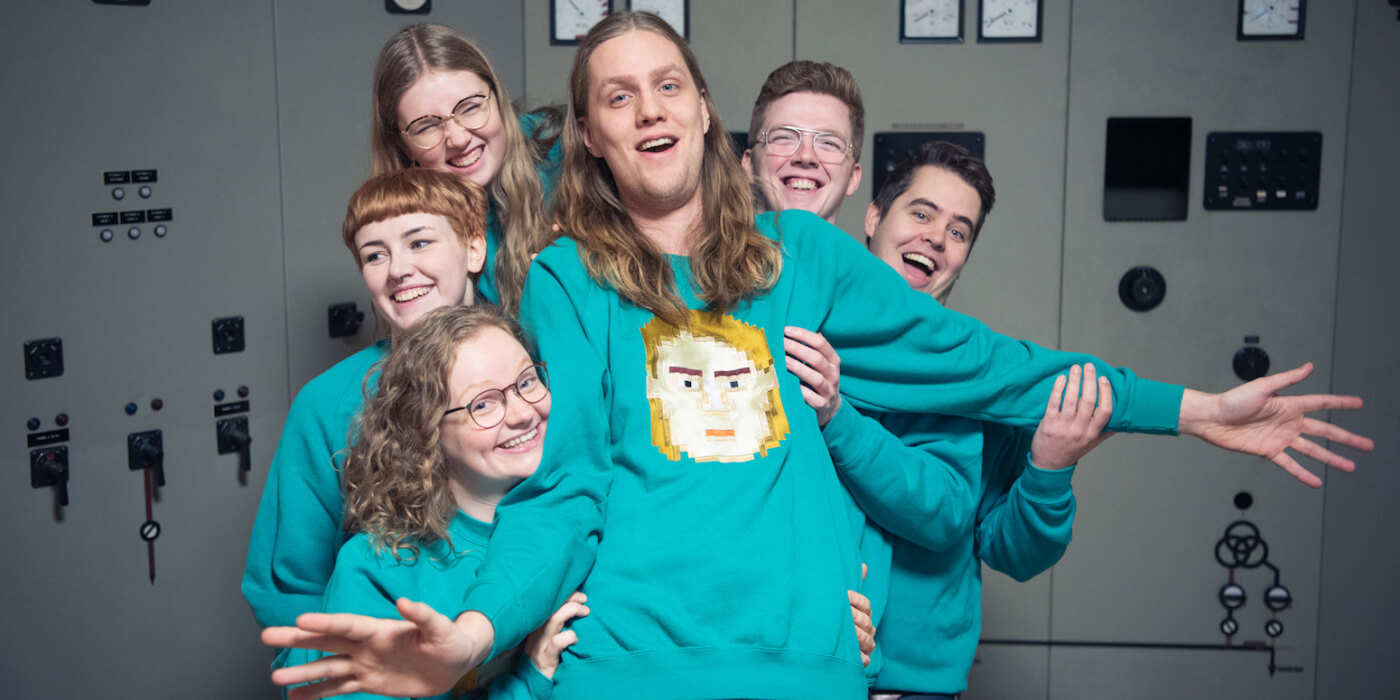 EUROVISION 2020 CANCELLED
Daði & Gagnamagnið from Iceland wins Australia's "Big Night In"
Australia's alternative Eurovision 2020 – "Big Night In! – culminated with the victory of Daði & Gagnamagnið from Iceland and the song "Think About Things"
Being such massive fans of the Eurovision Song Contest, the Aussies would not let the contest be cancelled without first making its choice and they did!
The Eurovision 2020: Big Night In! was SBS's way of honouring all the competing entries for this year's contest and once all was said and done, Daði & Gagnamagnið from Iceland was crowned as the winner with the song "Think About Things".
Big Night In – The Results
Big Night In – The Show
The familiar faces from Australia Decides 2020, Myf Warhurst and Joel Creasy, were the hosts of the night giving place to many comedy sketches. For the bottom 20 ranked entries, a preview on 1 minute from the official videos were aired but the full clip was shown for the top 20. While announcing each ranked country, facts and random moments from Eurovision in relation to that country were aired.
During the broadcast various artists from this year including Damir Kedžo (Croatia 2020), Blas Cantó (Spain 2020), Vasil (North Macedonia 2020), Elisa (Portugal 2020), Samanta Tīna (Latvia 2020), Jeangu Macrooy (Netherlands 2020), Lesley Roy (Ireland 2020), Ben & Tan (Denmark 2020) sent videos to Eurovision 2020: Big Night In! with popular phrases and expressions from their country in their native language.
A special rendition of the Australian 2018 entry "We Got Love" by Jessica Mauboy was given by a number of former Aussie participants including Electric Fields and Courtney Act who tried to represent the nation in 2019. Throughout the show, tweets from fans were published together with Eurovision 2020: Big Night In! pre-show photos.
Viewers also watched the "Arcade" 2019 winner Duncan Laurence speaking about how Netherlands is coping with the current situation. Viewers also watched moments from Australia Decides 2020 leading to Montaigne (Australia 2020), giving audiences the first look at the performance she would have unveiled in Rotterdam.

An exclusive preview of Will Ferrell's Eurovision Netflix movie Eurovision Song Contest: The Story of Fire Saga which is due to be released on 26 June 2020 was broadcast.
Australia has participated in Eurovision Song Contest 5 times.
At Eurovision 2015 Australia was represented by Guy Sebastian and finished 5th in the Grand Final with the song Tonight Again. Australia was granted a wildcard, with the right to vote in both semi-finals, and with a secured place in the Grand Final.
At Eurovision Song Contest 2016 Dami Im represented Australia and finished 2nd with the song "Sound of Silence". Best result so far.
Australia qualified for the Grand Final 4 out of 4 times.