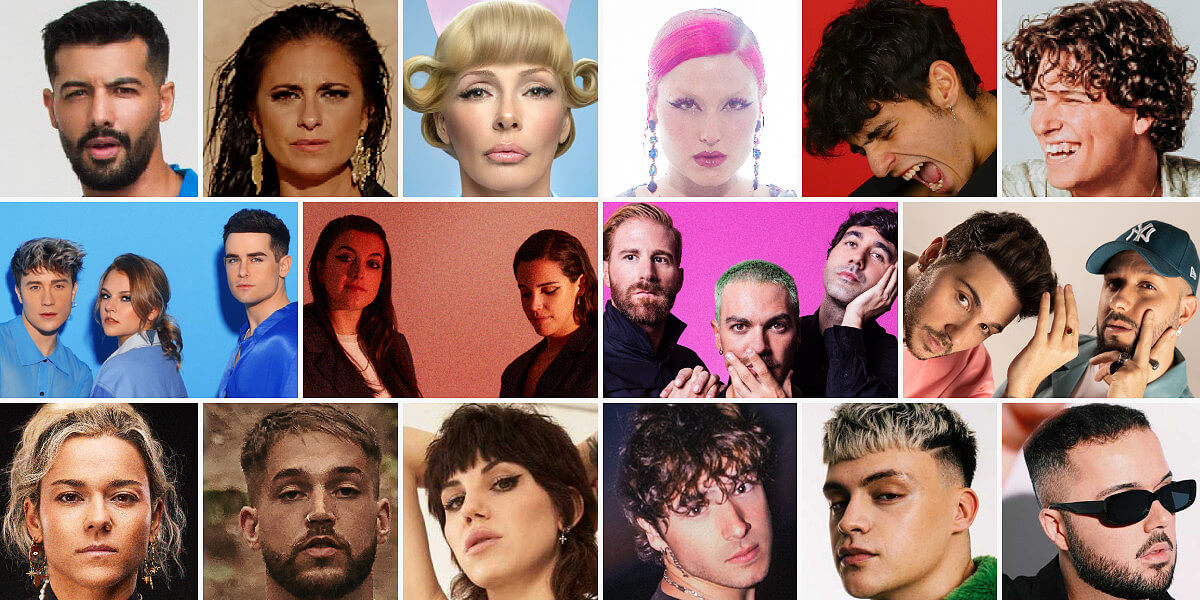 SPAIN
Spain: Lineup for Benidorm Fest 2024 announced
The 16 artists competing at next year's Benidorm Fest have just been announced. The winner will represent Spain at Eurovision 2024
Spain's national selection for Eurovision 2024 – Benidorm Fest – is officially on its way with the presentation of its lineup.
The Spanish broadcaster (RTVE) called a press conference in the city of Seville, the host city of this year's Latin Grammys, to unveil the competing acts as well as the festival's new logo. Multiple contestants from last year's edition such as Vicco, Agoney, Megara, and even Blanca Paloma took part in the presentation.
Out of 825 submissions received, only 16 made the cut and will be competing for the honor of representing Spain at Eurovision 2024 in Malmö.
Last year, the city of Benidorm welcomed journalists from all over the world to cover the second edition of the festival. The city dressed up for the occasion and could've been compared to Eurovision on a smaller scale. When all was said and done, the Spanish jury and public decided that Blanca Paloma's "Eaea" should be the country's representative in Liverpool.
The Benidorm Fest 2024 will have three live shows: two semi-finals and a final. The events will take place on 30 January, 1 February, and 3 February 2024.
Spain in the Eurovision Song Contest
Spain has participated in the Eurovision Song Contest 62 times since their debut in 1961. They have won twice: in 1968 (La, La, La...) and the folowing year, 1969 (Vivo Cantando).
Spain is a member of the "Big-5," which means they don't have to go through the Semi-final round and are automatically qualified for the Grand Final. Spain is also a member of "club zero" because they have managed to get zero points 3 times. They have finished in last place 5 times in Eurovision history, the latest coming in 2017.
Spain's best-known song is probably "Eres Tú" from Eurovision 1973 (2nd place, only four points away from victory).