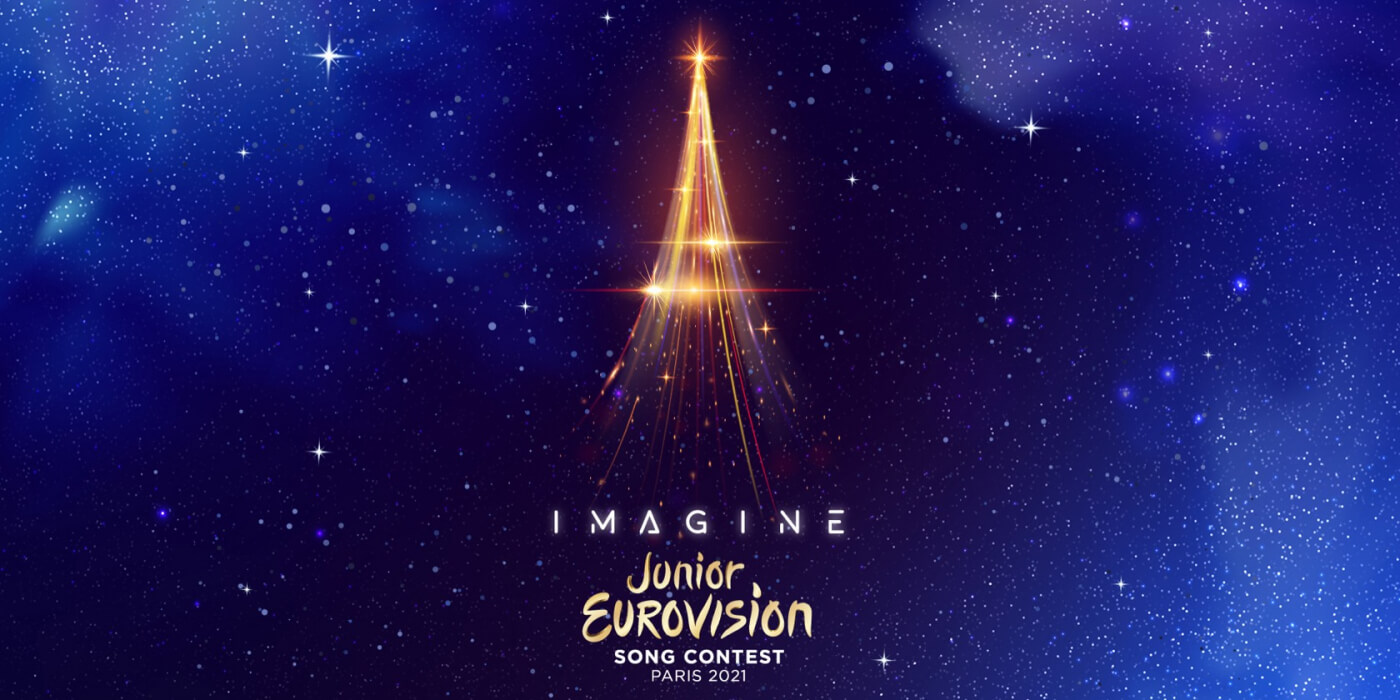 JUNIOR EUROVISION
All about Junior Eurovision 2021
Junior Eurovision Song Contest 2021 takes place 19 December live from Paris, France. Find all the information about JESC 2021: Artists, songs, videos... Vote in our poll: Who wins Junior Eurovision 2021?
Imagine! Now it's time for the kids to share the joy: Junior Eurovision Song Contest 2021 takes place on Sunday 19 December 2021, 16:00 CET, live from La Seine Musicale in Paris, France.
19 countries will take part in this year's Junior Eurovision, the 19th edition of the contest, which holds the theme "Imagine".
The show will be hosted by Carla, Élodie Gossuin and Olivier Minne.
For the fifth time all viewers around the world can vote on their favourite songs. The online voting starts two days before the show (17 December), and yes: You can even vote for your own country!
Part of the result will be based on short snippets of the songs.
Songs & Videos
Listen to all the songs from Junior Eurovision Song Contest 2021:
Running Order
1. Germany
2. Georgia
3. Poland
4. Malta
5. Italy
6. Bulgaria
7. Russia
8. Ireland
9. Armenia
10. Kazakhstan
11. Albania
12. Ukraine
13. France
14. Azerbaijan
15. Netherlands
16. Spain
17. Serbia
18. North Macedonia
19. Portugal
Voting: National juries & online
The results and winner of Junior Eurovision Song Contest 2021 will be decided by national juries and, for the fifth time, viewers from around the world through online voting.
Each participating country has a national jury consisting of music industry professionals and kids. The national juries determine 50% of the result.
The online voting takes place in two phases:
Online voting before the show (snippets of rehearsal)

Vote online: Friday 17 Dec. 20:00 Sunday 19 Dec. 15:59 CET
You have to watch a recap of all the songs, before you can cast your vote
You can vote for 3 countries, including your own country's song
After this, you can watch longer clips from each participant's rehearsal

Online voting during the show

Vote online after the last performance at the live show, and the next 15 minutes
You can vote for 3 countries, including your own country's song
The votes will be turned into points. The amount of points will be determined by the percentage of votes received.
Opening and interval acts
Junior Eurovision 2021 will be opened by French DJ duo Ofenbach.
After all the 19 performances, last year's winner Valentina will perform a Christmas version of her winning song "J'imagine". Barbara Pravi will perform a new version of her song from Eurovision 2021 "Voilà".
The show will finish with all participants singing a rendition of the JESC 2021-song, "Imagine".
How to watch Junior Eurovision 2021
19 December 2021, 16:00 CET
Online:
Live:
History of Junior Eurovision
Back in 2000 the Danish broadcaster Denmark's Radio (DR) held a song contest for children, and in 2002 the "MGP Nordic" was held together with Sweden and Norway. EBU picked up the idea for a song contest featuring children, and the first Junior Eurovision Song Contest was held in 2003 in Copenhagen, with 16 participating countries.
Back then the Junior Eurovision was based on entertainment for kids around Europe. On their level. It has later transformed itself to a copy of the "adult's Eurovision", lacking the soul and unique atmosphere it once had.
Junior Eurovision is only open for children aged 9 to 14.
Winners of Junior Eurovision