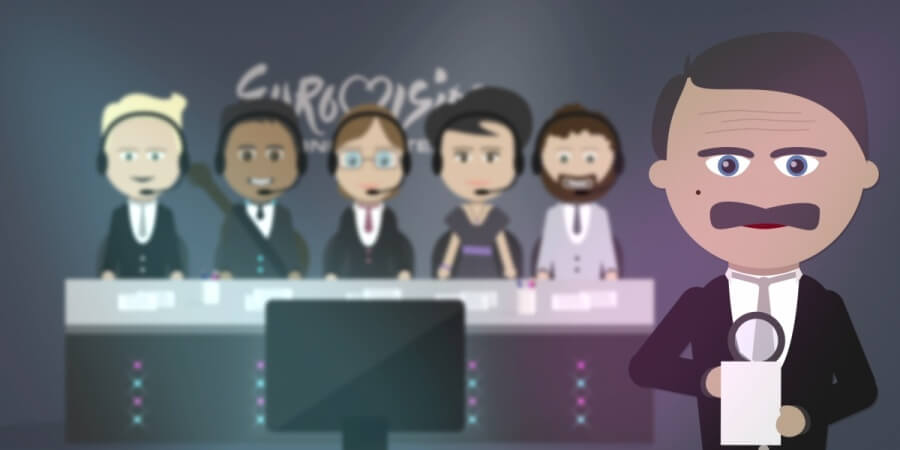 JURY
Eurovision 2019 Jury members
The national jury members from each country have been revealed for this years Eurovision Song Contest. These 205 people will decide half of the result of the contest
This year's national jury members have been revealed. They will decide half of the result of the contest. The jury and televoters will each give their own set of points from 1 to 8, 10 and 12.
Each jury member is asked to evaluate:

vocal capacity
performance on stage
composition
originality of the song
overall impression
Each participating country has 5 Jury members. The national juries decide half of the result of the contest. Many former representatives are in this year's juries.
Eurovision 2019 – Jury Members
The list is preliminary, and changes may occur due to unforeseen circumstances
Former Eurovision artists in the juries
Admission rules for jury members
Members of the jury must not have been part of the jury in the previous two years
Members of the jury must be aged of at least 16 on the day they vote
Members of the jury must not be employees of Participating Broadcasters
Members of the jury must pursue a profession in or related to the music industry
Members of the jury shall be citizens of the country they represent
No member of a jury shall be connected in any way with any of the participating songs entered and/or artists performing in the contest in such a way that they cannot vote in complete independence and impartiality.
The work of the juries
The jury members will gather to watch the second Dress Rehearsal of each show, live as it happens, via a dedicated satellite channel at each country's public broadcaster headquarters. Their work will be supervised by a notary, and the EBU's independent observers of PwC reserve the rights to pay ad-hoc surprise visits to the jury gatherings in order to re-assure that the jury voting is being conducted in accordance with the Rules of the Eurovision Song Contest.
Each jury member will rank all entries, except their own country's contribution, in order. Each jury member should vote independently from the others.
After the submission of their vote, the EBU and PwC intensely work together to check and verify the jury results. In case of apparent irregularities, a national jury vote may be discarded.